Find in-stock ammunition at the best prices...FAST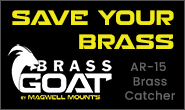 Search Showing

Now Seeking

Hodgdon Powder Varget

Cost Range

$47.99 - $399.99
Modify Search

Save Search
| Retailer | Description | Brand | When | Price | Share | Err? |
| --- | --- | --- | --- | --- | --- | --- |
Share
Choose where to share:
Don't forget to mention AmmoSeek!
Or Copy/Share PermaLink...
Shipping Rating Info
This retailer has an AmmoSeek shipping rating of
Shipping Notice
The top results for this search contain retailers with higher shipping costs. You may wish to filter out these retailers.
REDO Search w/ shipping filters in place.
and don't show this again.
Read more details about AmmoSeek's shipping rating.