Shipping Estimation Details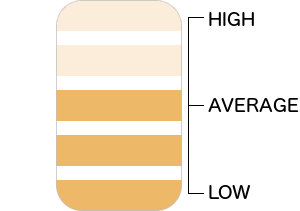 For Customers:
Since we don't know how much ammo you are planning to purchase, and every retailer has its own shipping calculation method, it's impossible for us to add in the cost of shipping when computing the "cost per round".
In an attempt to compensate for this, we have examined shipping costs for various common ammunition products for all retailers and plotted each on a scale from lowest to highest.
This does not necessarily mean that our rating will definitely apply to the specific product(s) you choose, but more than likely it will.
And remember that our definitions of "low" and "high" are compared to all other retailers, and not necessarily what any one particular shopper may deem reasonable or unreasonable.
For Retailers:
For years the #1 most requested feature from our users is that we include the cost of shipping into our "cost per round" so the price comparison is more fair and accurate. However, this is really not possible for many reasons: we don't know what's being purchased, how much, etc. So we came up with another plan.
Our intent is -- just like the disclosure of remanufactured ammo, steel ammo, and purchase limits -- to give customers an overall sense of what each retailer charges for shipping.
Shipping charges are only one aspect of the total experience: speed of shipping, customer service, and product quality are other factors as well. We are attempting to do all that we can so that customers can make informed decisions when making a purchase.
If you disagree with our assessment, or have recently altered your shipping policy, feel free to contact us and we'll reassess your shipping score.